Ronaldo transfer a high-stakes gamble for Juve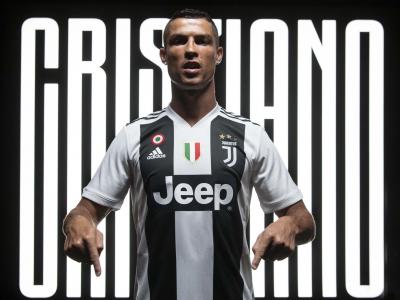 Juventus unveiled their record signing in dramatic fashion
ROME – Cristiano Ronaldo is the biggest name in world football, period. It is no surprise, then, that his transfer to Juventus has brought the club an unprecedented level of growth. The acquisition has doubled the club's share value in just three months, but the Old Lady could fall foul of her fans if such an investment fails to deliver Champions League glory.
On July 10, the Portuguese star shocked millions by leaving Real Madrid for the Italian champions. The king of a club that has ruled the footballing world for the past three years stepped down from his throne, turning his allegiance to the nearly-men of Europe.
Ronaldo's impact off the pitch could well be transformative for Juventus. The club's market capitalisation has risen at an impressive rate since Ronaldo's transfer was confirmed. The share price reached an 11-year high of 1.67 euros on the Sept. 17, up from 0.90 on the day of the move, while the overall value has moved into the billions, doubling from 800 million euros in three months. Within 24 hours of the star's unveiling, over half a million official shirts had been purchased, amounting to approximately 62.4 million euro's worth of trade. Of course, most of that revenue isn't recouped by the club, but it does demonstrate the pulling power of such a world-renowned figure.
A player so recognisable that even those with no football interest know his name and face will bring a global audience to a club and league that have been struggling for years to compete with La Liga and the Premier League for the spotlight. Ronaldo boasts over 330 million followers across social media, millions of whom have followed Juventus on the same platforms since his entrance, giving the club a step-up in their search for international notoriety.
But can he still produce results on the field? At 33, there is little doubt that Ronaldo is in the twilight of his career and could have been excused for seeking unfathomable riches in the Far East or America, a path many a lesser mortal has taken in recent years. His decision to remain in Europe, therefore, demonstrates his thirst for continued success. "I can see that Juventus is a club that can have a lot of success … I hope I can take them to an even higher level," he said on signing for the Turin outfit.
Within Italy, an 'even higher level' is difficult to conceptualise for a club that has brought a new meaning to the word 'dominate'. SevenScudettos in a row, including four League-Cup doubles in the past four seasons have made sure of that. Admittedly, they have been pushed all the way, as Napoli and Roma both got within four points of the title in the past two seasons, but history only remembers the winners. The Old Lady can count herself among them, for sure.
So what further success can the club's record signing bring them? Earlier dubbed the 'nearly-men of Europe', their domestic domination hasn't translated onto the European stage. Unbelievably, Juventus has gone 22 long years without victory in the biggest competition of them all, the Champions League. Fans of the Bianconeri have had to watch both Milan clubs lift the coveted trophy, while their own team reached final after final, only to stumble at the final hurdle. In the 63-year history of the competition, Juventus has made the final on nine separate occasions, converting these appearances into victories only twice. Since their successful campaign of 1995-96, they have had to settle for second place five times, including twice in the past four years.
Many have put this lack of success down to underinvestment from the Agnelli corporation, including former manager Antonio Conte, who famously said "when you have 10 euros in your pocket you can't eat in a restaurant where the meal will cost you 100," just months before he left the club for Chelsea. The club's owners can no longer be criticised in this area, Ronaldo's transfer fee of 112 million euros somewhat overshadowed by his eye-watering 30 million-a-year salary. They have ditched their reputation as cautious players in the transfer market and well and truly broken the bank to try and bring European success back to Turin.
And if there were ever a player to significantly increase Juve's chances, it would undoubtedly be Ronaldo. His Champions League pedigree cannot be understated. He sits at the top of the all-time top scorers' list with 120 goals, also top scoring in each of the past six seasons. Such consistency has brought Madrid unprecedented success. Before 2016, no team had ever defended a Champions League title – the Spanish side has now won three on the bounce, and four in five years. An achievement of this magnitude would have been unthinkable without Ronaldo, who not only scored prolifically, but also had an impact at crucial points in the biggest games. A goal or more in every round in 2013-14, the winning penalty in the 2015-16 final, two goals and a man of the match performance against Juventus at the same stage a year later, the list goes on.
And who could forget his controversial winner, again against his new club, in the quarterfinals of last year's competition? Having somehow recovered from a 3-0 defeat at home, the Old Lady came back strongly at the Bernabeu, looking set to take the tie into extra-time, before a 90+8th minute penalty decision went Madrid's way, to Juventus' dismay. Amidst the furore, one man remained cool, stepping up and slotting the ball home to seal a victory that proved a catalyst for Real's overall victory.
Having experienced the pain of a loss like this on multiple Champions League nights since taking the reins from Conte, manager Massimiliano Allegri will hope Ronaldo's unparalleled match-winning qualities can turn his side's fortunes around. A red card in his first appearance in the competition this season was far from a perfect start, but provided Juve make it through the group stage, the Portuguese man should come into his own.
Back in Italy, much has been said of what has been dubbed 'Il colpo del secolo' – 'the deal of the century'. Its role in raising the prestige of the Serie A is undeniable, with a huge audience flocking to see the world's biggest footballer in action. Chievo closed ticket sales weeks before their opening game of the season, all 30,000 sold out in record time. Why? It would be the first place Ronaldo stepped onto an Italian pitch in Juventus colours.
Fabio Capello, a titan of Italian football, said in interviews with Sky Italia and La Gazzetta dello Sport that the signing was "an important opening," because "the world is talking about the Italian league again," calling on clubs to make the most of the heightened interest. Even fellow players recognise the impact of the transfer, albeit with a shade of disappointment. Daniele de Rossi, Roma skipper, was quoted saying that Ronaldo was "good for Italian football," but that by signing him "Juve have already killed the league a little."
Does de Rossi have a point? Adding such quality to a squad that is already brimming with young talent, such as Argentinian Paolo Dybala, has surely all-but guaranteed an 8th straight Scudetto. Similar talk, however, was bandied around the press a few seasons previous when the Old Lady swooped in to sign Gonzalo Higuain from title rivals Napoli, who finished second, trailing Juve by nine points. The gap to second the following season stood at just four points. There's no denying that the 'Higuain Effect' was not as strong as Ronaldo's has the potential to be, but the fact remains; the Serie A has a way of coming down to the wire.  
As impressive as an 8th league win in a row would look in the record books, it has become the benchmark for this Juventus team. Fans want success on the biggest stage of them all and have at last been given a player that could provide it for them. Any off-field benefit of Ronaldo's signing will do nothing to alleviate unrest amongst the core supporters if that famous Champions League trophy is not brought back to Turin. Without it, it is hard to see how such a momentous transfer will be viewed as anything other than a failure. A lot of pressure on one man's shoulders, but if anyone can bear it, Ronaldo can.
Juve are bidding to win their 8th straight Scudetto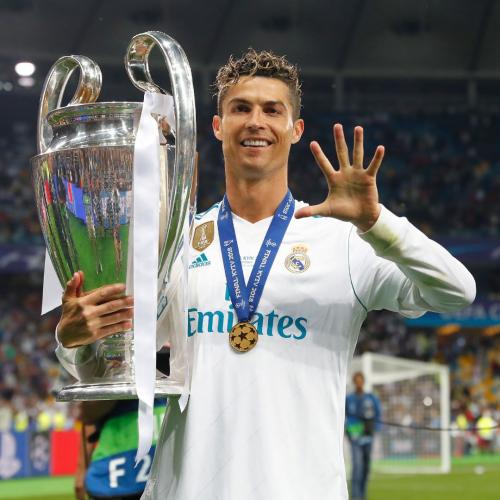 Ronaldo is looking to add to his five Champions League wins with the bianconeri