'Ndrangheta-Juve journalist sent threatening warning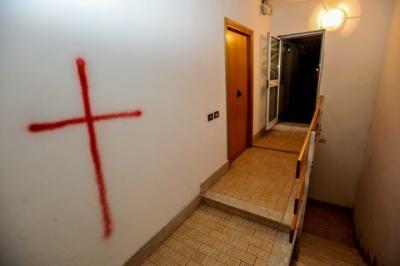 OSTIA – A journalist for Rai, who headed up the investigation into connections between Juventus ultras and 'Ndrangheta members, saw his house vandalised on Monday, in an apparent warning about his story, police sources report.
 A red cross was painted on the wall of reporter Federico Ruffo's house, just next to his front door. Gasoline was also spilled in multiple areas outside the house, a clear threat to Ruffo from an as-of-yet anonymous source.
 Ruffo was the driving force behind a report released in late October which exposed links between the 'Ndrangheta mafia, the hardcore sector of Juventus fans, known as 'ultras', and some Juve higher-ups with regards to ticket touting.
 A complaint has been filed with Carabinieri in Ostia, police sources say, and investigations are now underway.
pm