Youngsters stage wild Halloween party in Neapolitan church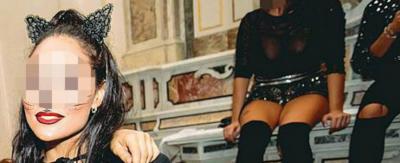 ROME - A group of youngsters danced around Naples' San Gennaro all'Olmo Church on Halloween while dressed in Satanic clothing. According to a report produced by Il Fatto Quotidiano, they drank alcohol and played music in the sacred building throughout the evening, and at times even pretended to perform mass at the altar.
 Photos of the youngsters' inexcusable behaviour were posted online shortly after their departure of the building. In the images, they appear to be sitting on the church's altar while wearing provocative clothing. A bar appeared to have been set up in a corner, and two DJs were seen to be playing music.
 At one point, they also pretended to be martyrs of the 1799 Neapolitan Revolution. They re-enacted hangings in the choir of the church, where Enlightenment philosopher and historian Giambattista Vico was once baptised.
 Those working for the Curia were especially alarmed by the incident. They Neapolitan Archdiocese immediately wrote to the Fondazione Giambattista Vico, which has strong ties with the San Gennaro all'Olmo Church, saying that the agreement for the building's management has been revoked.
 Though some people have suggested the church should be deconsecrated, this seems unlikely. Contrary to popular belief, no such thing as a 'deconsecration rite' exists, although there are sacred buildings which are no longer used as places of worship.
 Individuals can only hold demonstrations, which are neither blasphemous nor disrespectful, in Italian churches upon the consent of the organisations which govern them. Yet as Naples' Director of Cultural and Religious Property don Eduardo Parlato has confirmed, it is exceedingly unlikely that the Archdiocese allowed the youngsters to bombard the church on the eve of All Saints' Day.  
 fh