New Beaujolais knees up in northern Italy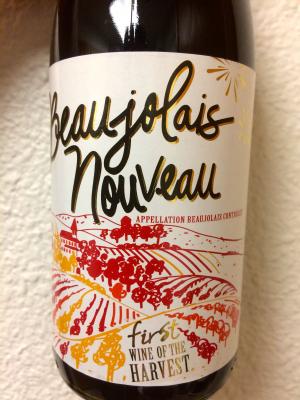 ROME - Égalité, a bakery in Milan, has announced it will host an event on Nov. 15 to celebrate Beaujolais Nouveau Day. Guests are invited to try the Beaujolais Nouveau produced by the Domaine Chasselay estate alongside some of the bakery's delicacies.
 The event will take place from 7.30 til 22.30 at Thierry Loy's Égalité bakery, found on via Melzo 22 in Milan. As is tradition, it will be held on the third Thursday in November.
 The Domaine Chasselay estate, which was founded in 1464, has produced organic wines for some time. Their Beaujolais Nouveau is fruity and aromatic, and "enjoyable to drink in the company of others."
 Loy will pair the wines with a selection of home-made delicacies. Guests attending at breakfast time will enjoy the wine with a traditional croissant, while at lunch quiches lorraines will be provided. As an aperitif, he will serve "Beaujolais Boards" consisting of French cheeses such as Camembert and Roquefort, cold cuts and marmalade. As the event draws to a close, guests will be treated to his "Beaujolais bread", produced using flour and wine.  
 The festival commemorates the release of the Beaujolais Nouveau. It has been celebrated since 1951, the year in which rules dictating that Beaujolais wine could only be sold after Dec. 15 in the year of the harvest were relaxed. The Union Interprofessionnelle des Vins du Beaujolais (UIVB) set the release date for the Beaujolais nouveau as Nov. 15.
 The Beaujolais Nouveau originated about a century ago as a "cheap and cheerful drink", and is produced using Gamay grapes, handpicked in the Beaujolais province. Under French law, it is released at 12.01 a.m., a few weeks after the wine's grapes have been harvested. Although parties are held across France to celebrate the release, the festival is celebrated relatively infrequently in Italy.
 To this day, there are over 3,000 winegrowers in the Beaujolais region who produce the Beaujolais Nouveau.
 fh