Tragic death of champion shooter still unresolved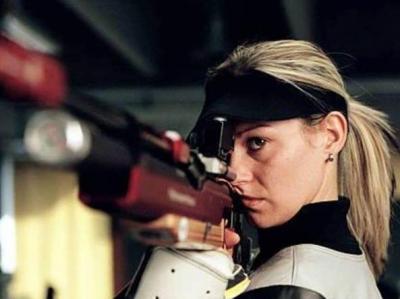 TRIESTE – The death of Marianna Pepe, multiple national championship-winning shooter, has led to two suspects being investigated, but conclusive answers are still yet to arrive.
 Pepe was found dead on her friend's sofa on the morning of Nov. 8, having fled from her abusive ex-boyfriend the previous night, police sources report. Pepe also allegedly took cocaine and other drugs after she arrived at her friend's house, in Muggia, Trieste.
 Initial autopsy reports suggest that the cause of death may have been the simultaneous ingestion of drugs and alcohol, but follow-up examinations, scheduled for Tuesday, will give fuller answers.
 As part of their investigation into the death of Marianna, who won five successive Italian shooting championships from 2000 to 2004, police have begun to recreate the last few hours of her life, in order to get a clearer picture of events. They have also spoken to various members of Pepe's family, as well as her friends, and seem to have excluded suicide as a possible cause of death, according to police sources.
 Pene endured a very difficult relationship with her ex-boyfriend, who beat her up on the night of her death, possibly in front of her five-year-old son, according to reports. His abusive behaviour towards her while they were in a relationship had led her to contact an organisation focussed on helping those suffering abuse (GOAP). She had also recently made the decision to split up with her former partner, which, according to Trieste publication Il Piccolo, was not well received at all by the man in question.
pm