Salvini ex-girlfriend posts selfie of couple in bed online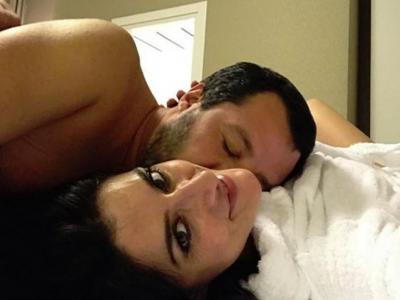 ROME - Elisa Isoardi, girlfriend of Matteo Salvini, has posted a selfie of herself in bed with the Minister of the Interior and Vice-President on Instagram, to the alarm of rivals and colleagues alike. Indeed, never before has such a graphic image of a senior Italian politician been posted on social media. It was accompanied by the caption, "It's not what we gave each other that I will miss but what we still could have given each other…With enormous respect for the true love that was, thank you, Matteo."
 Many Instagram users were horrified by the image, and posted comments beneath to express their anger. "You've made a mistake, you cannot flaunt yourself about like this," wrote one individual, while another said, "do you not have any respect for yourself?"  
 The break-up has caught the attention of media organisations across the country, not least because of the photo. The couple had been together for almost three years and often featured on the front pages of gossip magazines, given Italians' keen interest in their exotic holidays and luxurious lifestyles. Isoardi was famous within her own right too, as the host of the Italian version of Ready Steady Cook and another popular television talk show. Their separation was a great shock to many of the couple's fans.
 Several League members claimed to have been humiliated by the photo. It was posted at Salvini's ignorance, for he was on a flight to Ghana at the time, prompted League ministers to comment that he had been "unknowingly thrown among the trash."
 Upon seeing the post, Salvini wrote on Facebook, "I never threw my private life in the square, I won't start doing it now, Italians don't care, I loved, I forgave, surely I also made mistakes but I believed it all the way."
 This isn't the first time topless photos of the politician have been exposed to the public. Back in 2014, he was photographed in bed on the cover of magazine Oggi, wearing nothing on top but a green tie. The photos were accompanied with an interview in which he declared, "I'm willing to do anything to showcase our ideas. Well, almost anything."
 Salvini is already under immense pressure as EU officials in Brussels recently sent a letter to Rome rejecting Italy's budget. The government must provide an amended budget to the EU in a week's time.
 fh