Record number of migrants arrive in Europe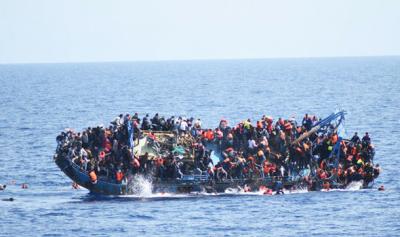 ROME – The month of October has seen over 10,000 migrants cross the Mediterranean, the highest monthly figure in the last five years, the International Organisation for Migration has reported.
 The report released by the IOM has also revealed the extent to which migrants are dying at sea while trying to reach Europe. In the first 10 months of 2018 alone, 1,987 people have lost their lives. This figure equates to around one death per 50 migrants, as the report also found that 97,857 people had arrived in Europe by sea in the same time period.
 Just under half of these 97,000 migrants landed in Spain, according to IOM, while some 22,000 reached Italy. However, the majority of the deaths recorded in 2018 have taken place in the Central Mediterranean route, indicating that these migrants were aiming to reach Italy.
pm