Mystery Italian entrepreneur returned from Scotland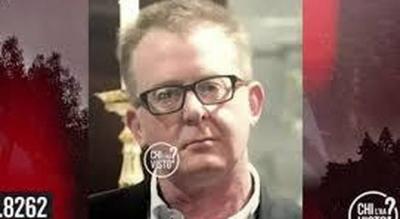 PISA – Salvatore Mannino, the entrepreneur who vanished from Lajatico in September, only to be found in Edinburgh last week, has been returned to his home state and admitted for psychiatric tests, in a bid to uncover the truth about his disappearance.
 Mannino, 52, was found unconscious in St Giles cathedral in the Scottish capital on Oct. 19, having been last seen in September. He maintains he has no recollection of the events whatsoever, and even claims to not recognise his own wife and eldest son, who visited him in hospital in Scotland. Furthermore, the Italian citizen has seemingly been unable to speak his mother tongue since he was found, only managing to communicate to doctors in rudimentary English.
 An investigation into his disappearance has been opened by Italian police, although it is not yet clear with which crime Mannino might be charged. Corriere della Sera has written that the entrepreneur will be accused of the fabrication of a crime, while there are other claims that Mannino has violated his obligation to provide assistance to his family, more specifically, his three underage sons.
 The suspicion is, according to Corriere, that Mannino has invented the whole story. In order to confirm or refute said suspicion, therefore, he has been sent to a psychiatric facility back in Pisa. It is hoped that doctors will be able to determine whether Mannino has genuinely suffered from a case of amnesia, or whether he has fabricated his loss of memory in an attempt to escape other accusations. 
pm