The League surges in Trentino-Alto Adige elections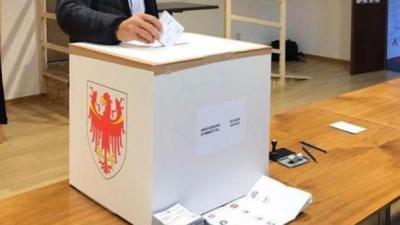 ROME - Italy's latest round of local elections saw a surge in support for the League, as the party attracted 11 percent of the vote in the northern region of Trentino-Alto Adige. The results, which reflect a victory for Salvini's harsh line on immigration, have been perceived as a great disappointment for The Five Star Movement, who failed to make much headway among voters.
 The League's performance in Bolzano was perhaps most surprising. In a city where 47,000 people out of the 520,000 are immigrants from other European countries, the party gathered 27,8 percent of the vote.
 Salvini called the results "incredible" in a Facebook post, writing, "Italians don't listen to big professors, big newspapers, critics and European bureaucrats, they ask the League to carry on with its policies - and with even more strength."
 The Trentino-Alto Adige elections mark the first test of support for the League - Salvini only became Interior Minister and Deputy Prime Minister of Italy on June 1, after his party gained 17.4 percent of the national vote. He regards the results from Sunday's election as an illustration that, "people are satisfied with our performance over the last four months."
 The League gained 27,09 percent of the vote in Trento, where Health Undersecretary Maurizio Fugatti has been elected the new President.
 The jump in the League's support to 11 percent in the Bolzano region marks an increase from 2.5 percent in 2013 when the party was in coalition with Berlusconi's Forza Italia. The South Tyrolean People's Party (SVP) remains the most popular party, having gained 40 percent of the vote, however this comes as no surprise since they usually come out on top in the part German-speaking area.
 Salvini has directed his attention to the northeast in recent weeks. He perhaps viewed the region as fertile ground for his party, as its base is near Lombardy. He toured different parts of the area in an attempt to garner support from voters.
 The results reflect an increase in the League's approval ratings in recent weeks. A poll conducted by Demopolis, found that 31.5% of 1, 500 people interviewed between Oct. 10-12 would vote for the League today, while only 30 percent would choose the Five Star Movement.