Roma fan given three-year sentence for violent disorder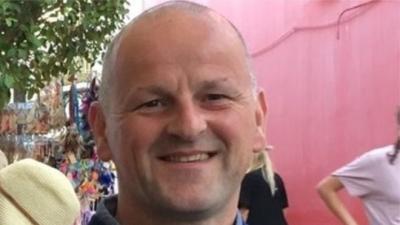 Liverpool fan Sean Cox suffered serious brain damage after being assaulted by Roma fans
PRESTON – Roma supporter Filippo Lombardi has been jailed for three years for violent disorder at Preston Crown Court, but acquitted of inflicting Grievous Bodily Harm on Liverpool fan Sean Cox.
 Lombardi, 21, admitted to the violent disorder charge of which he was accused following an incident in the build up to Roma's Champions League semi-final fixture against Liverpool at Anfield and has received a three-year prison sentence. However, a jury of six women and six men found the Roma fan not guilty of Grievous Bodily Harm by a majority verdict.
 Cox, from Dunboyne, Ireland, was left in a coma and suffered "catastrophic injuries" when he and other Liverpool supporters were assaulted by a group of up to 30 Roma fans on April 24. Footage of the incident shows Lombardi swinging a belt "as a whip", according to Judge Mark Brown, as another man, referred to as N40, punched Cox to the ground.
 The court heard that Cox suffered a traumatic brain injury from the attack and is still being treated in a rehabilitation facility. His wife Martina spoke to Irish newspaper Independent in the week leading up to the trial. "Sean still can't speak, but can understand everything," she said, referring to her husband's condition, adding, "the right side of his body is body is paralysed."   
 Addressing the violent disorder conviction, Judge Brown said, "there is no doubt in my mind that your purpose was to cause a violent clash with the Liverpool fans and that's demonstrated vividly in the footage."
 "The footage shows that you had an active role…your actions and those of the other Roma supporters in the group are likely to have scarred the good name of football," he added.
 According to reports, another man has been arrested in Rome in connection with the attack on Sean Cox and is awaiting extradition to the United Kingdom.  
PM