'Impossible' to promote women at Pisa Normale, rector says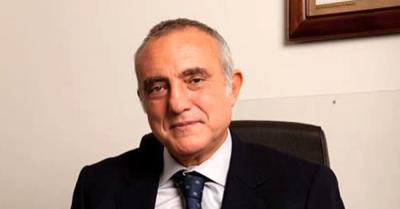 ROME - In an interview with Il Quotidiano Nazionale, Chancellor of the Scuola Normale Superiore Vincenzo Barone spoke out about the discrimination faced by female professors at the university. While "preparation, merit and ability alone should be taken into consideration when assessing a professor," he claims to have received "offensive, vulgar and defamatory feedback, littered with sexual references" about female professors.
 "Every time we put forward a woman for a new teaching position, all hell breaks loose," he declared.
 The news has generated much concern among Italians, especially given the university's prestigious reputation. According to the World University Ranking 2018 made by the Times Higher Education, Normale is among the best universities in Italy and among the best 100 in Europe.
 Yet Barone's comments have garnered international attention too, for a recent study conducted by Inside Higher Ed found that female professors are less respected than their male peers in America. They consequently receive a disproportionate amount of work.
 "It wouldn't surprise me to read comments targeting someone's homosexuality," Barone continues. "We need to get rid of these discriminatory tendencies, be innovative and make a positive contribution to the future."
 "I have been accused of wanting to hire incompetent people," he remarks, adding that, "it is not possible that there isn't a single woman who is capable, prepared and worthy of a position at the university."
 In spite of the discrimination, Barone has managed to hire women. "The teacher Annalisa Pastore has just come to Pisa. Her appointment marks a milestone in the past 208 years of the University – she is the first full-time Science Professor."
 This isn't the first time Barone has publicly addressed the fact that men and women are treated differently at the Normale. In 2016, he said, "We have 35 teachers in total in our Pisa offices and only three of them are women. The situation is embarrassing, we can't continue in this way."
 He proposed a modification to the recruitment process that would positively discriminate women, saying "if any candidates' test results are equal, we will prioritise the women over the men. This doesn't take away from the fact that our selection process is entirely based on merit." Needless to say, the modification was viewed as extremely controversial. 
 fh