Italian officers 'took bribes from army applicants'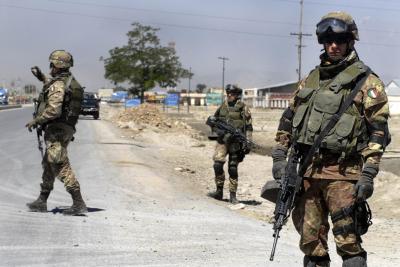 ROME - As many as 15 Italian officers were arrested Wednesday after numerous Italian armed forces and police applicants were found to have cheated in admission tests to become professional soldiers, with help from senior officials allegedly in return for backhanders of up to 50,000 euros.
 Labelled "the algorithm clique," a group of military police and army officials reportedly gave candidates a formula that would enable them to correctly answer all admission test questions, provided they paid a lump sum of up to 50 thousand euros.
 The inquest, initiated by public prosecutor Stefania Buda, was coordinated by the senior Neapolitan lawyer Giovanni Melillo. Among those arrested were retired army chief Luigi Masiello, Ministry of the Defence employee Giuseppe Zarrillo, and artilleryman Sabato Vacchiano.
 A phone call in which Vacchiano explained the algorithm to a group of applicants, with the help of Zarrillo, was intercepted by investigators: "Can you hear me class? It's simple, everything is based on four numbers." One candidate allegedly paid officials 65,000 euros in cash.
 Candidates were found to be cheating in nine admissions tests that investigators worked on from July 2015 to 2016. Three were for entry into the army, three for entry into the military police, two for entry into the police and one for entry into the Italian Finance Police.
 The first public complaint was lodged in February 2016 by Giacomo S, who framed Masiello by pretending to be one of his candidates. Masiello asked him to pay 25 thousand euros for a "recommendation" to the Examining Commission following his written tests, or double the sum for a so-called "complete package", that would assure his success in the admissions process. Two meetings were arranged in which Giacomo was given all of the potential algorithms, and was also advised about how to go about calculating the correct one in the exam.
 Arrests carried out Wednesday were in relation to admissions tests for the VFP4, four-year voluntary service in the armed forces. These particular tests were multiple-choice, with all correct answers corresponding to the algorithm provided to candidates. 
 jp-fh