Migrant children return to school canteen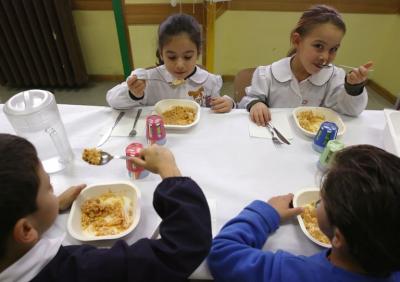 ROME - A regulation forcing migrant children to bring packed lunches into school and eat separately from their classmates has been lifted. The controversial rule was introduced by Lodi mayor Sara Casanova, a representative of the League. It required migrant parents to submit documentation about their income from their native countries, as a form of means-testing to ascertain who was eligible to discounts on canteen and school-bus services.
 Parents were also required to provide certification from authorities detailing all bank accounts and possession of houses and cars. Many parents, above all those from African and South American states, found it difficult to produce such documents. This meant that over 200 children were reportedly excluded from canteens. In response to the controversy provoked by the regulation, Casanova said, "I'm sorry that not everyone agrees with the principle of fairness that is at the base of this resolution, which aims to put Italians and foreigners in the same condition at the starting point to show their income and the assets they own."
 Yet despite her statement on Monday that, "the regulation will remain in force," enough money has now been raised to enable migrant children to return to school canteens. After launching an appeal that reaped a total of 60 thousand euros, the Equal Rights Coordination have contacted families to inform them that they can pay a discounted rate for lunch vouchers.
 Luigi Di Maio, Vice Prime Minister of the Five Star Movement, criticised the Mayor's decision, saying, "children should not be affected". Speaker of the House Roberto Fico has also apologised for the decision, calling it "one that, consciously or unconsciously, creates discrimination".
 fh