International bar association meets in Eternal City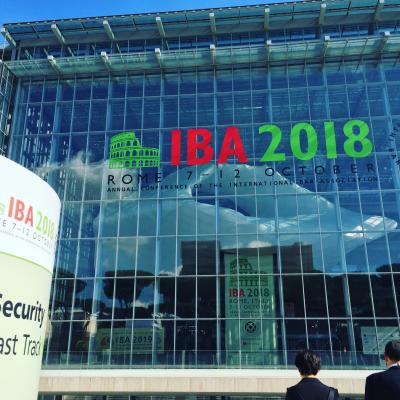 ROME - The international bar association (IBA) has hosted its annual conference in the Eternal City. As the birthplace of law it is appropriate that Rome was home to such an event.
 The IBA was founded just before the universal declaration of human rights in 1948. It focuses on international law reform in more than 170 countries and was inspired by the United Nations.
 Issues that ancient Romans used ponder such as currency, immigration, human rights, judiciary, government and gender are all still issues that the IBA explore.
 While there wasn't Julius Caesar on the steps of the Theatre of Pompey saying "Et tu, Brute?", there was still drama as more than 6000 lawyers from all over the world met to debate all aspects of international law.
 The opening night started with an amazing party at Villa Aldobrandini, in Frascati, half an hour from Rome. The guests could wander the Villas rooms at their own pace, watching models, singers and dancers performing while eating and drinking.
 The IBA sessions were held in the many rooms of the Rome Convention Centre. After a hard day of debate, dinners and after parties were hosted by numerous law firms. I had the good fortune to attend the party hosted by Selmer, a Norwegian law firm. It was held in a beautiful theatre, Teatro Salone Margherita, with a violinist to accompany modern music.
Lawyers from various types of practice let their hair down, dancing until the early hours, with negronis and peroni on hand.
 IBA guests were offered a wide selection of excursions into the city to enjoy its rich history. In between sessions they could attend walking tours, the Vatican or even pizza cooking classes.
 Most delegates felt very lucky to be able to attend the event in Rome. Next year the event will take place in South Korea. It will be hard for Seoul to have the same romantic allure.
pm