Puglia named 'Region of the year'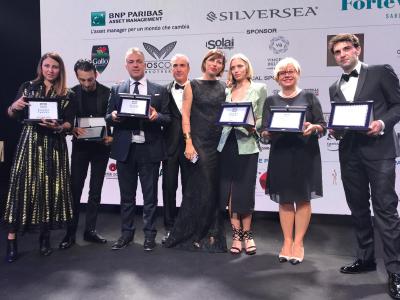 CAGLIARI - The Southern Italy region of Puglia has been awarded "Region of the Year" in Cagliari at the Gala evening of the FOOD & TRAVEL ITALIA READER AWARDS Award held at Forte Village Resort. The readers of Food and Travel Italia, the international food and wine magazine published in several countries around the world, voted for Puglia as "Region of the year". Not only that, the Salento sub-region has been awarded "Territory of the year" and the city of Lecce as "the destination of 2018". Numerous catering and hospitality operators from Puglia were honoured in the various categories.
 This was the motivation given for the Puglia award: "The breath is suspended at every glance: everything is harmonious splendor combined with flavors, aromas, essences that recall our beloved Italian territory. History, landscapes, nature, ancient villages that hold priceless heritage for humanity: Locorotondo, the Trulli of Alberobello, Ostuni, Lecce, the magnificent stretches of the Salento coast, the ancient farms. An imaginary but not imaginary itinerary, because the rocks touch each other, the architectural structures are presented in all their beauty, the nature decants its mighty presence, the sea brings breaths of wind, the sun ripens vineyards and radiates the ancient olive groves : we are in Puglia and we wouldn't want to be elsewhere. "
 Emotional and satisfied, the Councilor for Tourism and Cultural Industry, Ms. Loredana Capone, who awarded the prize to Puglia, said, "tourism in Puglia is experiencing a magical moment of growth, attraction, recognition and results that are not just expressed by the positive numbers of the tourist flows. The Awards received in Cagliari make us feel like a great team and we are excited. It is not so much the amount of awards received by our operators, but the reason behind the victory, especially in Puglia, is a satisfaction that for a moment does not make us think, "but there is still a lot to do." It simply makes us feel like a great team within Puglia, even the very young, who are working hard to improve by studying, travelling and investing in the promotion of all the amazing beauty of our region."
pm