Sixteen convictions over High-Speed Train protests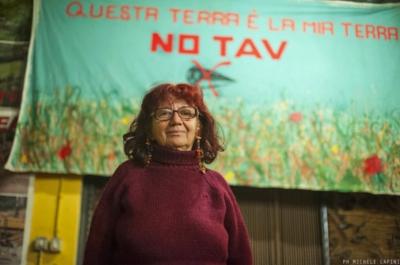 73 year-old Nicoletta Dosio, sentenced to one year, eight months and 10 days
TURIN – The trial of activists and anti-high velocity train sympathisers who clashed with police during protests in Susa Valley over the building of the high-speed rail link between Lyon and Turin, has resulted in 16 convictions and three acquittals, judicial sources said on Friday.
 Retired Greek teacher Nicoletta Dosio, 73, a longstanding TAV (High Velocity Train) protestor, was sentenced to one year, eight months and 10 days. While Marisa Meyer, another stalwart of the No TAV (No to the High Velocity Train) movement, was acquitted. 
 The combined sentences handed down amounted to 30 years imprisonment. The public prosecutor had pushed for around 70.
 The trial was carried out against No TAV protestors involved in a scuffle that broke during a demonstration in the valley of Susa on June 28, 2015.
 Established more than 20 years ago in Piedmont's Susa Valley, the No TAV movement is opposed to the creation of the new high-speed railway line between Turin and Lyon in France, arguing it is a senseless waste of public money, and will generate negative environmental and health issues.
 Emanuele D'Amico a lawyer for one of the defendants has said he will appeal the conviction: "The requests of the prosecutor have been practically halved but compared to the magnitude of the incident, remains high," he said.
  cc