Line-up of 2018 Rome Film Fest announced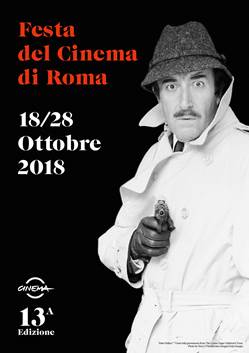 ROME - The programme for the 13th Rome Film Fest, which will take place from 18th to 28th October, has been unveiled.
 Stars of great international prestige, ranging from Cate Blanchett to Robert Redford, appear in the films that have been selected for the festival. It will take place in the Auditorium Parco della Musica, as well as in other exclusive locations in Rome such as the MAXXI and the Ara Pacis Museum.
 Artistic Director Antonio Monda has emphasized that three key themes will resonate throughout the festival: "women, because we have twelve female directors and many more famous actresses; memory, because there will be many films dedicated to the holocaust; documentary, a genre that will feature heavily throughout the festival."
 The 38 films and documentaries from the Official Selection will dominate the event. These include Drew Goddard's thriller 'Bad Times at the El Royale', starring Dakota Johnson and Chris Hemsworth, and 'The Old Man & the Gun', in which Robert Redford bids farewell to his acting career. The screenings of Charles Ferguson's documentary 'Watergate' and of Edoardo De Angelis' 'The Vice of Hope' are also hotly anticipated.
 Yet the highlight of the festival will reportedly be its 'Close Encounters' section, which will feature conversations amongst numerous important personalities from the worlds of cinema and culture. Among these, Martin Scorsese (who will receive the 2018 Lifetime Achievement Award), Cate Blanchett, Michael Moore, Giuseppe Tornatore and Alba and Alice Rohrwacher stand out.
 The festival will host a large programme of screenings, master classes, tributes, panels and special events. 
fh