Ronaldo excluded from upcoming Portugal squad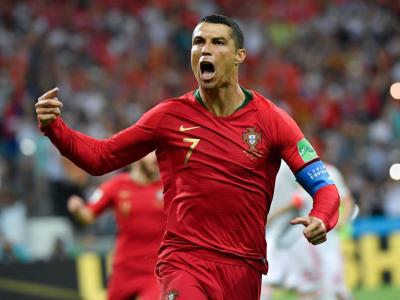 ROME – Juventus striker Cristiano Ronaldo has not been included in the Portugal squad for their upcoming friendly and Nations League matches.
 The exclusion comes following the recent resurfacing of rape allegations the Portuguese star has faced, although the two are not necessarily linked, according to the BBC. Ronaldo has adamantly denied the allegations, saying he is calm over "any and all investigations" and that he has a "clear conscience" about the claims.
 34-year-old Kathryn Mayorga has alleged that Ronaldo raped her in a hotel in Las Vegas in 2009, after they had met in a nightclub. Recent footage, posted by the BBC, seems to show the two in the Las Vegas club. 
 Portugal face Poland on Oct. 11 in a Nations League fixture, before travelling to Scotland for a friendly three days later.
 In September, Ronaldo was relieved of national duties, the coach Fernando Santos explaining that he wanted to give his star man time to adjust to his summer move to Juventus.
 Santos, in response to Ronaldo's absence from his most recent squad, commented, "in the future, nothing prevents Cristiano from giving his contribution to the national team."