Italians back Britain despite Brexit, study reveals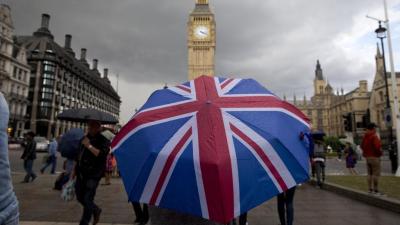 ROME – As Britain prepares to leave the European Union, four out of five Italians residing in the UK talk positively about their experience regardless of Brexit, a polling agency said on Wednesday.
 According to a survey conducted by Swg commissioned by the British Embassy, half of all Italians have travelled to the United Kingdom at least once in a lifetime, and 86 per cent said they would go back. 47 per cent of Italians oppose Britain's exit from the bloc compared to a 37 per cent who endorse it.
 This study was revealed during a press conference held by British Ambassador to Italy Jill Morris at the eve of the 26th Pontignano Conference and a few months prior to the United Kingdom's exit from the European Union.
 "What unites us is stronger than what divides us, I think it is possible to cut a deal with Brussels" said Morris. The Ambassador said a deal needs to be addressed with urgency however "positive signals are coming".
 Morris stressed how a future relationship between the two countries in important. Swg data reveals that 73 per cent of Italians are in favour of maintaining a close defence and security partnership with the UK and 69 per cent endorse a free trade deal between the two economies.
 Britain seems to be popular amongst Italy's younger generations. 93 per cent of Italians interviewed, aged 18-24 years, consider their UK experience to be positive. UK culture, history, innovation and professional employment have 80 per cent approval amongst the same age group.
  Thursday marks the start of the Pontignano Conference entitled "Bridging the Gaps" aimed at consolidating the UK-Italy bilateral relationship. Three days of conferences where expert, diplomats and senior representatives will analyse ways to bridge the gaps between Italy and the United Kingdom in culture, education, business and security. Carlo Calenda, former Italian government minister, and David Willets, former Cameron cabinet minister, will preside the conference. Guests include British Deputy Prime Minister David Liddington and Italian Undersecretary of State Giancarlo Giorgetti.
 Italian centre-left daily newspaper La Repubblica, has published Theresa May's Brexit appeal calling all European Union countries to reach a compromise with the United Kingdom, ahead of the EU leader summit in Salzburg (Austria).
 gr
HM Ambassador Gill Morris