Roma kick off CL campaign against champions Madrid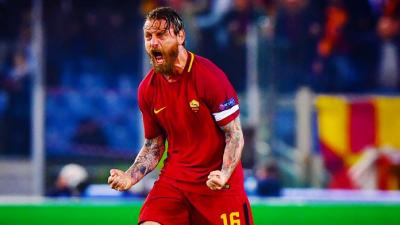 ROME – AS Roma have been presented with perhaps the toughest start possible to their Champions League journey – facing the current champions away from home. In fact, Real Madrid are the triple defending champions, having rewritten the record book over the past three seasons, before which, no team had ever defended their title.
 However, the question remains as to whether a post-CR7 era at Real Madrid can reach those heights. One only has to cast their mind back to last year's quarterfinal against Juve, in which Ronaldo, nerveless, buried a last-minute penalty to send Madrid through, to understand the influence the Portuguese phenomenon had on that team. They have lost a serial winner, a man who thrives under pressure – both qualities that are present without fail in the upper echelons of Champions League stars.
 Now the mantle falls onto Gareth Bale to carry this Madrid team forward to glory. Considerably overshadowed by Ronaldo since he moved from Tottenham, the Welsh winger now has the chance to show off the talent that brought him to Madrid's attention some years ago.
 A mix of youth and experience will be employed in a Roma midfield that has to find a way to suppress the UEFA Player of the Year, Luka Modric. Roma manager Eusebio di Francesco has confirmed that 19-year old Nicolò Zaniolo will start alongside Nzonzi and de Rossi at the Bernabeau. Captain de Rossi, who was been part of the first-team squad at Roma since 2001, just 3 years after Zaniolo was born, has suggested in his pre-match interview that this season may well be his final one in the Champions League. It would bring an end to a special career, which saw him captain his team to the semi-final stage last season, including a sensational comeback against Barcelona at the Stadio Olimpico in the quarterfinals.
 Alongside Roma, Juventus will start their campaign on Wednesday evening against Valencia in Group H. It hasn't been a seamless return to Spain for Ronaldo thus far, as firecrackers and bangers have reportedly been set off outside Juventus' team hotel.
 The Old Lady will look to put that behind them as they look to start their campaign in an imposing fashion. Last season, Allegri lamented his team's lack of a true match-winner; now having signed arguably the greatest of all time, there's no room left for excuses. Always robust in defence, the combination of Paolo Dybala and Mario Mandzukic alongside Ronaldo could transform their attack, making them a force to be reckoned with in this year's competition.