Reduced sentences for Mafia Capitale bosses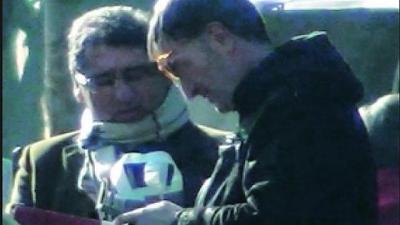 ROME – An Italian appeal court has reduced the sentences of Salvatore Buzzi and Massimo Carminati, the ringleaders of Rome's "Mafia Capitale" organization, judicial sources reported on Tuesday.
 Rome's appeal court, held in Rebbibia's high security prison, has convicted Carminati to 14 years and six months imprisonment and Buzzi to 18 years and four months. These have been reduced from initial sentences of 20 years and 19 years respectively but the court convicted the two of mafia links, contrary to the trial court initial ruling.
 The two ringleaders along with another 44 people, including politicians and entrepreneurs, have been trialled for running a mafia-style network. The organization acted as a link between Rome and the southern mafia clans - the Calabrian "'ndrangeta" and a family of the Sicilian "Cosa Nostra" clan.
 The appeal court has reduced the sentences for the two bosses because there has been no evidence of 'internal continuation' for episodes of corruption. The men followed the trail via video conference from prisons in Milan and Udine.
 Present during the reading of the sentence was mayor of Rome Virginia Raggi. "The court has overturned the initial court ruling, confirming that a criminal mafia organization between corrupt politicians and criminal business men was present and has destroyed Rome. We have to keep the bar in the direction of legality," said Raggi.
 The general power of attorney of Rome with prosecutor Antonio Sensale had asked for higher sentences – 26 years for Carminati and 25 for Buzzi respectively.
 "Living in Italy is dangerous. What has happened is concerning, it is dangerous for Italian citizens living in Italy, a grave day for Italian justice," Buzzi's defence attorney, Alessandro Diddi said, following the sentences.
 "The inexistence of mafia association I thought would have been indisputable, I must have been wrong. If this court, known to be one of the best in the country, has recognized the existence of a mafia association, then I either don't know anything about law or something extravagant has influenced the court," Carminati's defence attorney Giosue Naso said.
 gb