Nominations delayed for Italian secret service executives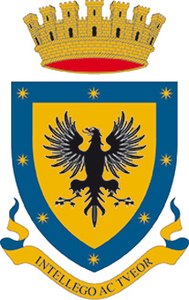 ROME - The Italian government has decided over the past weeks to change the heads of the Italian secret service (DIS and AISE), but nominations of new bosses are yet to be announced, governmental sources said Tuesday.
 The discussion for the appointment of the new head of the department of intelligence gathering (DIS) and the agency of external security and information (AISE) has been deferred during the last cabinet meeting on Monday. The Italian government has committed to replacing the previous heads, respectively Alessandro Pansa (DIS) and Alberto Manenti (AISE), as argued by Matteo Salvini, Italy's Interior Minister. Salvini's objective is to send of message of discontinuity with the previous government. Pansa and Manenti were appointed by the PD-led coalition government, having had their terms renewed for twelve months in March 2018 by Paolo Gentiloni, Italy's ex-prime minster. Their mandate will expire in March 2019. Salvini is pressuring the cabinet to substitute them promptly.
 This is an unconventional measure but predictable for the new League-Five Star government. Announcements prior or following changes in secret service bosses are not a common occurrence, given that mandates are fixed term. In 2010 Adriano Santini was nominated head of AISE and following the end of his term in 2014, after a short period of interim by prefect Paolo Scarpis, the newly established Matteo Renzi government nominated Manenti as head. Gianpiero Massolo was nominated head of DIA in 2012. Four years later he was substituted by Pansa.
 The delay in changing top managers of the secret service seems to be due to the prime minister's absence during the recent cabinet meeting. The prime minister Conte wants to promote Pansa as his undersecretary. Mario Parente has been confirmed for two years as the head of AISI, the agency for internal security.
 Elisabetta Belloni, the secretary general for the foreign affairs ministry, is being forwarded as the head of DIS. Belloni was nominated by former ministry for foreign affairs Paolo Gentiloni, who also promoted Fabrizio Caputo to deputy head of AISE. It seems unlikely for Caputo to be nominated as head of AISE. According to sources, Giovanni Caravelli may be the next chief of AISE – he is valued by Elisabetta Trenta, the current minister of defence, and has direct involvement with the Libya crisis as deputy head of AISE.
gb