Dignity decree passed, opposition ignored in 'unfair' vote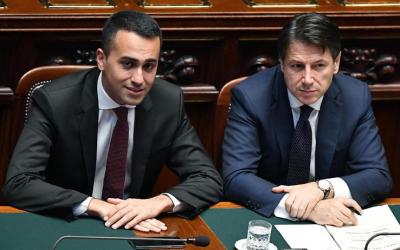 ROME - Controversial labour market reform 'decreto Dignità' has been given the green light, with 155 yes votes versus 125 no votes cast in parliament.
 The hotly-debated dignity decree, the first provision from this coalition government, has been accepted. Content of the decree includes the cracking down on fixed-term contracts and the banning of gaming advertising.
 After the vote was cast in parliament on Tuesday, Di Maio announced triumphantly: "For the first time in decades, a decree which hasn't been written by lobbyists or economic powers has been passed. This is the first decree in such a long time which puts the citizen's interests first. Citizens, entrepreneurs and the vulnerable youth. Finally, the people have scored a point: citizens 1:0 system."
 The opposition, which consisted of almost half of the senate, mostly from the Democratic Party, held up signs in parliament reading: "80 thousand gone, bye bye workers!" which references the predicted number of jobs which will be lost with this new decree.
 Di Maio's response to this terrifying prediction is that the decree will incentivise employers to hire applicants under the age of 35, which will lead to a positive shift in the allocation of jobs: "due to the increased incentive for youths, 62 thousand permanent and stable jobs will be created in just over two years," is his prediction.
 Prime minister Giuseppe Conte was also present in parliament and shook the hand of Di Maio when the vote was announced.
 Di Maio went on to say: "Today, Italy has decided upon a first in Europe: we will be the first country to have banned gambling advertising."
 "I'm dedicating this success to social workers who every day try to save fathers and mothers from the clutches of slot-machine addiction."
 Not a single one of the 700 proposed amendments, all of which were proposed by the opposition, have been approved.
 Leader of the opposition, Andrea Marcucci from the Democratic Party, reproached Di Maio for this decision: "There is a new rule in parliament, where we are supposed to have more open and in-depth discussions as a government. However, you (Di Maio) decided to overlook this completely. For what reason? So that you could ignore to the proposals of the opposition, and this is a big mistake, Minister Di Maio. Other than losing our trust, you have taken a gag and silenced the opposition… I challenge anyone to find something worthy in this text."
 In the coming days, the decree will be published in the official chronicle.
lb