Excursionists perish in Alpine landslide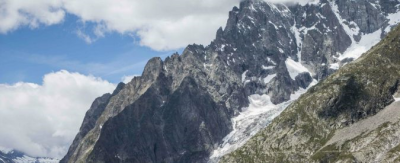 COURMAYEUR - A Milanese married couple has died after they were hit by a landslide whilst driving through Val Ferret at the foot of Mont Blanc, local rescue workers said.
 The body of a 61-year-old man, Vincenzo Mattioli, was recovered from between the crushed bodywork of the car, which was wedged between the rocks under the torrent of water. The body of his wife was found the following morning underneath the car.
 The incident took place little before 6pm on Monday Aug. 6 but the local firefighters and Swiss Alpine rescue team and still operating the rescue mission. The road was very busy at the time of the landslide, and it is suspected that there are many other victims buried in their cars.
 "From helicopter investigation it seems as though there are other cars which were hit. Rescue services are doing what they can to uncover other victims, as it is unfortunately a possibility that the landslide has taken other lives," was the statement from the Valle d'Aosta region.
 The landslide was caused by a storm which started at 3pm, working loose boulders along the alpine road and turning the earth into mud. Nearby towns were evacuated, as the risk of landslide was so high – towns which at this time of year are buzzing with tourists on hiking and climbing holidays.  
 200 people were evacuated and taken to a sports centre in Dolonne, a nearby town in the Courmayeur region, where they spent the night.
 In operation still are the local mountain rescue team, the financial guard of Entreves, the Carabinieri, the police, the forestry corps and the local Courmayeur police, who are all working together to ensure the rescue and protection of those at threat in the Valle d'Aosta landslide zone.
 jp-lb