Dodgy metro ceiling crumbles and gravely injures one victim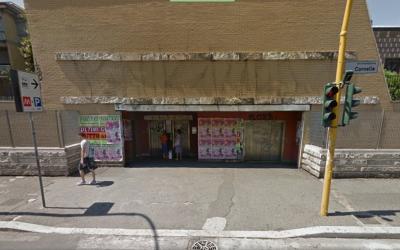 ROME - Horror as metro ceiling comes crumbling down and causes grave injury to passenger.
 As passengers waited for a late-night metro on Monday at the Cornelia line A station, a marble slab on the ceiling came loose. It crashed down straight onto the head of a Tunisian man and hit him with all its force.
 By the time that aid arrived, the 25-year-old man had lost a dangerous amount of blood from his head and was unable to move. They transported him to the Aurelia Hospital emergency ward where he was registered as being in a critical condition.
 An investigation is taking place at the scene of the tragedy. The scientific police have collected photographs and maintenance details, and a file has now been opened by the judiciary against unknown persons for the crime of causing serious injury.  
 The man remains in a stable yet critical condition in hospital.
lb