Pope declares death penalty 'unjustifiable'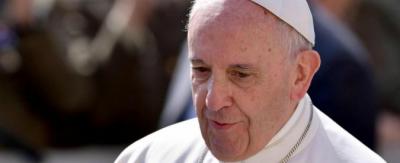 ROME - Pope Francis has changed the catechism of the Catholic Church, insisting that the death penalty is "unjustifiable", religious authorities said on Friday.
 The previous version of the religious teaching, approved by Pope Woityla in the nineties, stated that "traditional church teaching does not exclude the death penalty, assuming the identity and responsibility of the accused is certain, if this is the only feasible way to effectively defend human life from the attacker."
 Now, however, all has changed. The Spanish cardinal Luis Ladaria writes that "the church teaches through the light of the gospel that the death penalty is unjustifiable because it undermines a person's inviolability and dignity and we call for its abolishment throughout the world."
 The rewriting of the law is part of revision number 2267 in the catechism of the Catholic Church, published on Wednesday on the roman observatory after the audience of the pope with Ladaria on May 11. A letter from the ex-Holy Office was sent to the bishops with the updated version.
 "For a long time authorities saw the death penalty as a suitable solution for the gravity of certain crimes and as an acceptable, though extreme method for the general well-being of society," it reads. "Today, it is increasingly understood that human dignity is never lost, even after committing serious crimes.
 "Moreover, a new understanding is being spread in terms of the state's criminal sanctions. More efficient detention systems are being put in place which simultaneously do not definitively exclude the possibility of redemption. This church, through the gospel, teaches that 'the death penalty is unjustifiable because it undermines a person's inviolability and dignity.'"
 cb