Mafia gangs infiltrate wind farms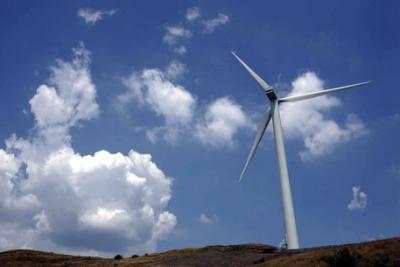 ROME – A total of 13 arrests have been made on Thursday in Reggio Calabria as the Carabinieri have targeted those involved in the mafia criminal infiltration of wind farms.
 Carabinieri in Reggio Calabria have taken 13 people into custody, of which the majority are businessmen and suspected members of the famous Mafia gang 'Ndranghetisti, investigating officials have confirmed on Thursday morning. The operation was carried out following the investigation, coordinated by the Dda of Reggio Calabria, that revealed the systematic infiltration of Calabrian gangs in work on wind farms in the province of Reggio Calabria, Catanzaro, Crotone and Vibo Valentia.
 From the investigation there has also emerged threatening episodes in which shops belonging to workers involved in the creation of wind farms in Calabria have been damaged. This was driven by the support of businesses in collusion with powerful mafia colleagues in the areas in which the work was carried out.
 The operation was conducted throughout the regions and the suspects are accused, to varying degrees, of mafia association, extortion, and crimes connected with violence, threat and damage. The particularities of the operation will be taken note of in a press conference that the prosecutor of Reggio Calabria Giovanni Bombardiere will hold at 10.30 at the Comando carabienieri provincial council.
 cb