Police arrest terror suspect who trained others for attacks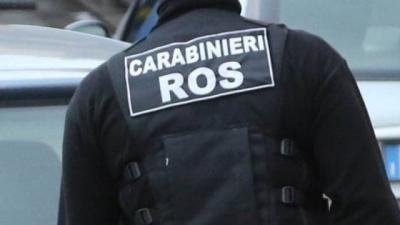 ROME – Agim Miftarov from Macedonia was arrested on Tuesday in Potenza, accused of training others for terror activities, police officials have confirmed.
 Carabinieri at Special Operations group 'Ros' have arrested the 29-year-old Agim Miftarov in the province of Potenza. The suspect is accused of organising training activities with the aim of international terrorism. Throughout the investigation, drones and military clothing were found in his house, along with a mobile phone containing 900 jihadi propaganda videos and self-training techniques; in particular the use of commercial armed drones and research on how to make stun guns at home. He also instructed people on how to modify weapons and how to make contact with those radicalised in Syria.
 On the arrest warrant, GIP Anna Maria Gavoni explained that "The seriousness of the findings shows how imminent and concrete the danger really was, and crimes have emerged from the investigation that are even more serious than planning attacks and promoting self-training." The judge added that "the facts reveal his commitment to promoting the ideology of extreme Islamic terrorism."
 The 29-year-old was living in a centre in Potentino where he was brought on April 27 following searches made by the Carabinieri in his home in the province of Viterbo.
Before being taken to Potenza Miftarov lived in Tolfa, a place 90 km from Rome, almost as a recluse; he worked in the forests of the area as a woodcutter and led a reserved life, through fear of being discovered by the police.
 Aside from work, Miftarov spent the rest of the day hidden at home. Boasting almost 5000 friends on Facebook, many related to ISIS and the world of Islamic radicalism, he himself often went to the sites of the Imam who promoted radicalisation. After the last search he was taken to a permanent center in Palazzo San Gervasio while waiting for the investigations to be completed; from Tuesday, Miftarov will be in jail.
 cb