Clooney injured in road collision in Sardinia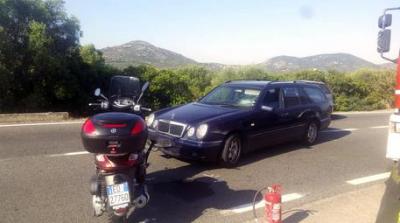 ROME – George Clooney has been injured on Tuesday morning in a road traffic accident in Sardinia, the weekly newspaper "Chi" revealed.
 The actor, who has been on the island for the past month working on a new television series for Sky Catch 22, had just left a hotel in the Costa Corallina area in the Olbia province in his scooter when he collided with a car on street 125, l'Orientale Sarda.
 Clooney was transported in an ambulance to the emergency service ward in the Olbia hospital, under code yellow, for a suspected pelvic trauma. The traffic police are currently analysing the circumstances of the accident.
 cb