Psychodrama Retreat Returns to Tuscany for Third Year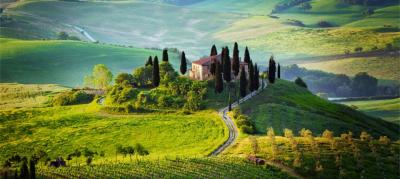 ROME – After a highly successful couple of years, a Psychodrama retreat will come to Tuscany this September with a theme of 'authentic joy'.
 Psychodramatist Valerie Simon, LCSW, PAT, and artist Claudia Palmira will collaborate on the Tuscan healing retreat. Last year the focus was the process of "Actualizing the Authentic Self", working to unblock negative patterns and fears, whilst this this autumn's theme is "Embracing Our Authentic Joy". "We need help clearing that [emotional] channel and giving ourselves permission," says Palmira.
 Restart Retreats was born after noticing the lack of therapy-based retreats in Southern Europe; to fill the void, Simon and Palmira created their business which began in September 2016. The annual retreat includes organic meals and healing activities set in the natural beauty of Magliano in Tuscany, a location central to the healing effects.
 The healing process itself, known as psychodrama, is a "transformative" experience, and Restart Retreats provides a professional and researched service to attend to every individual's unique needs.
 For more information please visit: http://restart-retreats.com/
 To download the full media kit: http://restart-retreats.com/mediakit/
 cb