"Loved by millions" comic director Carlo Vanzina dies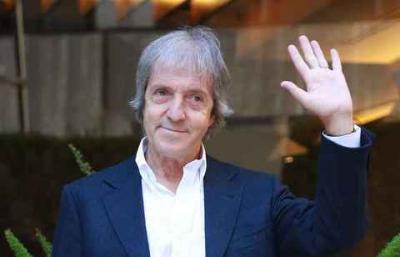 ROME – Carlo Vanzina, a successful director who throughout his career gave a witty glimpse into the workings of Italian society, has died at his home in Rome.
 Carlo Vanzina died on Sunday at 67 and had been ill for some time; his wife Lisa and brother Enrico gave the news on Monday. "He was in his beloved Rome where he was born, too young and at the height of his intellectual maturity after a courageous fight against his illness. Carlo was loved by millions of fans to whom, through his films, he has brought happiness, humour and an affectionate glimpse into the real workings of our country."
 The son of one of the most famous directors of Italian Comedy in the 50s, 60s and 70s Stefano Vanzina, Carlo was a crucial help in the production his father's films. Moreover, he spent his childhood on set with his brother, working on the series 'la gavetta' as an assistant with the great director Mario Monicelli. "He was a family friend, but he was very hard on me – he didn't want to show any favouritism," Vanzina admitted two years ago, whilst celebrating his 40th year in the cinema industry.
 Together with his brother, Vanzina wrote popular Italian comedies like "Ecceziunale… veramente" and "Sapore di Mare". He started out by helping in "Toh è morta la nonna" and "Amici miei" and was the force behind the successful series "Vacanza di…". With Vacanze di Natale he also drew inspiration for the current masterpiece of comic farce "cinepanettoni", filmed together with loyal producer and brother Enrico. A great influence in the narration of national-popular stories, he brought a breath of fresh air to stagnant shows. The greatest achievement of his career, however, was to be seen as a director of general comedies and not solely as a film director.
 Throughout more than seventy films and series Vanzina has captured many changes in Italian society, and with his brother has enjoyed some of the greatest successes in the Italian box office. His ultimate work, "Caccia al tesoro", produced in 2017 with Vincenzo Salemme, was an authentic tribute to Napoli, a city of deep emotional importance for him due to the many films directed there by his father Steno with comedian Totò.
 cb