F-35 aircraft program to be slashed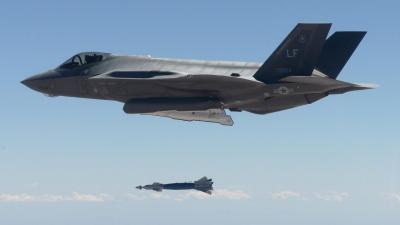 ROME - The new Minister of Defence, Elisabetta Trenta, announced that Italy "will no longer be buying any F-35 planes" in an interview on the La7 Omnibus program on Friday.
 "We have always been critics of the program and not afraid to hide it", wrote the Minister on Facebook in a post where she shared the interview. "We will no longer invest in new fighter planes, and as for the contracts which have already been signed by the previous executive, we are carrying out a careful evaluation that exclusively takes into account the national interest."
 The only reason for keeping the current contracts would be because "we could find that terminating the contracts costs more than maintaining them. Around the F-35 there is technological activity, important research and of course employment which would be cut in turn. This is why we have to take care with our evaluation."
 For over 30 years, the Italian industry sector has been in close partnership with the F-35 program, as most of the production of parts and assembly of aircraft for the worldwide market takes place in Italy; more than 25 Italian companies are involved in the development of the F-35.
 This year alone, Italy was due to purchase 90 F-35s, which would cost the country 14 billion euros.  Just one aircraft costs 51.3 million euros.
 The F-35 has come under a lot of criticism for dodgy systems over the years, including claims that the tail of the F-35 catches fire at supersonic speeds and the helmets provided do not in fact provide any protection, despite costing 439,000 euros each.
 When running for government, one of the main vows of the anti-establishment Five Star Movement was to cancel the F-35 program and the Minister's statement on Friday shows a commitment to this promise.
lb