Salvini intends to hold special "census" of Roma population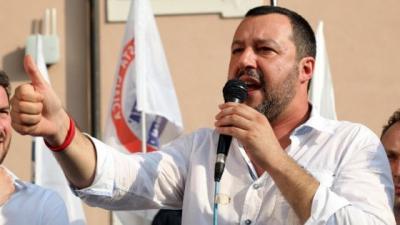 MILAN – On Monday, League leader and Interior Minister Matteo Salvini announced his intention to hold a special sort of "census" of the Roma population in Italy.
 He told TeleLombardia: "I'm having the Ministry prepare a dossier on the Roma question in Italy, because after Maroni, nothing has been done and it's chaos".
 Salvini spoke of "a survey of the Roma people in Italy to see who, how, how many", that is, "redoing the census. We'll have a register".
 He also added that the Roma people who do not have the right to be in Italy will be "expelled" and deported via an agreement between states.
 He concluded saying "unfortunately, we have to keep the Italian Rom at home."
 During a conference held in Naples on child abuse, President of the Chamber Roberto Fico also brought up the topic of immigration. He said: "If Orban doesn't want to fulfil quotas he should be fined."
 This contradicts Salvini's position, who supports the anti-immigration and nationalist Prime Minister of Hungary, Viktor Orban, and is more in favour of decreasing entry rather than relocating migrants.
 At the conference, Fico also deemed it necessary to "re-discuss the Dublin treaty" with France and Germany, side-lining Orban's extreme position.
 The revision of the Dublin Treaty and the agreement on quotas has now become one of the EU states' top priorities.
 fct