Reporters Without Borders defends Insider editor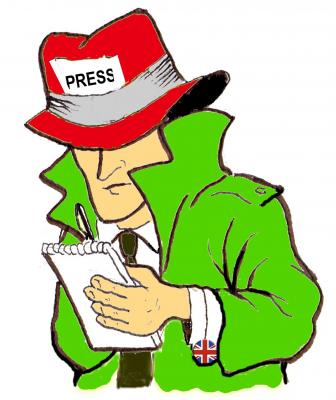 ROME – Reporters Without Borders (RSF) released a statement on Wednesday about the upcoming Italian Insider court case, condemning the "disproportionate" measures taken by FAO officials to silence British editor John Phillips.
 RSF issued this statement ahead of the trial hearing scheduled for Thursday at the Rome Tribunal.
 "We deplore the fact that the FAO and its director general have brought criminal proceedings against the journalist John Phillips and are seeking an outrageous sum in damages with the clear aim of getting his newspaper shut down," said Pauline Adès-Mével, head of RSF's EU-Balkans desk. 
 "As the mandate of the United Nations includes promoting and defending press freedom, it is highly regrettable that one of its agencies is suing a media outlet and its journalists in this manner."
 Phillips, who runs the English-language monthly based in Rome, could be sentenced to three years or more in prison, and forced to pay over 100,000 euros in damages under Italy's criminal libel law.
 FAO officials, including the Brazilian director general, José Graziano da Silva, have accused the British editor of defamation, after he exposed nepotism and corruption claims within the organisation, which has its headquarters based in Rome.
 Four other FAO officials, including Graziano's chief of staff, are also suing Phillips for 100,000 euros, a ludicrous sum that neither he nor the newspaper will be able to pay.
 An Italian Insider legal defence fund drive was launched on June 1 on the crowdfunding platform Gofundme in a bid to help Phillips cover his legal costs.
 Follow the link to read RSF's official statement: https://rsf.org/en/news/italy-un-agency-tries-silence-rome-based-editor 
 fct
John Phillips, editor of The Italian Insider