Fake priest stopped at Fiumicino for drug smuggling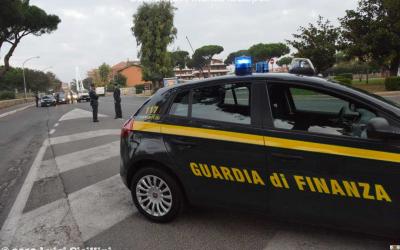 ROME – A Nigerian national claiming to be an American missionary priest has been arrested at Fiumicino airport for carrying three kilos of heroin in his bag, authorities confirmed on Saturday.
 After Italian customs police, the "Fiamme Gialle", became suspicious of the man during passport control they started to inspect his bag.
 The man reportedly began to shake the cross he was carrying around his neck and threaten them with "excommunication" for their sacrilegious behaviour. He claimed to be returning from missionary work in Maputo, Mozambique.
 Despite this farce, they found three kilos of heroin stitched to the padding of his computer case.
 The illegal cargo, corresponding to approximately 25,000 doses, was destined for the drug market on the Roman coast and would've fetched the traffickers over one million euros.
 The man, who was pretending to be a missionary priest complete with an ecclesiastical collar, was in reality a drug carrier belonging to an international narcotics organization operating in Italy.
 Soldiers from the Provincial Command of the Guardia di Finanza of Rome discovered him with the help of officials from the Customs and Monopolies Office.
 The operation points to the return of heroin, the so-called "drug of the poor" because it only costs €20 a dose. The fact that it's highly addictive and so cheap also makes it a favourite amongst young people, said the Fiamme Gialle in a statement. 
 fct