Community of Sant'Egidio speaks out about migrant crisis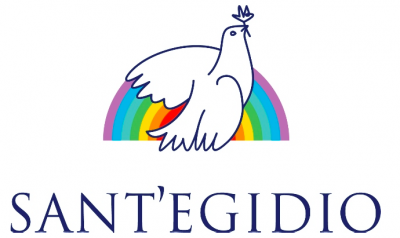 ROME – The Community of Sant'Egidio has released a statement following the episode of the migrant rescue ship carrying 629 refugees.
 They've said that saving human lives should be a priority and that EU states should relocate refugees equally so as to lighten the burden for countries such as Italy and Greece; this would help solve a lot of issues including integration, they claim. The Christian community also suggested reopening regular entry routes.
 "Faced with the case of the Aquarius ship, blocked in the Mediterranean with 629 refugees on board, Italy must remain anchored to its principles of humanity that are part of its tradition, starting with the duty to save human lives in danger, as it has done in the last few years with regard to one of the greatest tragedies at the turn of the millennium: the death of thousands of people in the sea and African desert, including many children, fleeing from the southern world to Europe."
 "The Community of Sant'Egidio asks for lives to continue to be saved, and at the same time, invites the countries of the European Union to assume responsibility: ships, such as Aquarius, can dock in Italian ports or other Mediterranean ports, but the other European states, not only Italy or Greece, should share this welcome, each of them taking on a quota of refugees."
 "The immediate relocation of asylum seekers - as already experienced - would lighten the commitment of our country and facilitate the integration that, as it should be remembered, is the biggest challenge currently experienced by Europe grappling with immigration. More incisive and long-term interventions in the migrants' countries of origin would help tackle the phenomenon at its root together with the reopening of regular entry routes for work reasons, given the worrying decline in Europe and Italy's population."
 Sant'Egidio is a Christian community created in 1968 after the second Vatican Council. Throughout the years, it has become a network of communities in more than 70 countries around the world. Its fundamentals points of reference are prayer, poor and peace.
 fct