UN agencies & China committed to fight poverty & hunger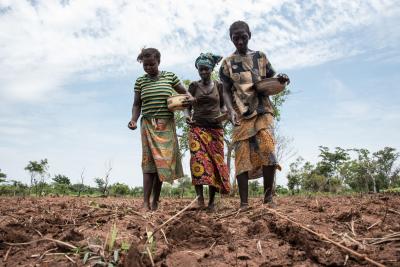 ROME – A distinguished delegation of Chinese government officials, representatives from Italy, several African countries and the United Nations, participated in a workshop on Tuesday, aimed at boosting knowledge-sharing and partnerships to achieve Sustainable Development Goals on eradicating hunger and extreme poverty by 2030.
 The workshop was attended by over 90 international experts and organised by the Food and Agricultural Organisation (FAO), the International Fund for Agricultural Development (IFAD), the World Food Programme (WFP), the International Poverty Reduction Centre in China (IPRCC) and the China Internet Information Centre (CIIC).
 Participants, including those from academia and private sectors, discussed successful models, focused on promoting good practices and enabling policies for poverty and hunger eradication.
 They also spoke about how to best share knowledge and promote partnerships that establish efficient mechanisms in support of the 2030 Agenda and Sustainable Development Goals, in particular, SDG1, No Poverty and SDG2, Zero Hunger.
 The agencies that organised the event issued a "Joint Communiqué on Strengthening Partnership for the Eradication of Poverty and Hunger through Knowledge Sharing, Exchange and Cooperation."
 They ultimately agreed to develop and strengthen their partnership by enhancing knowledge cooperation between China and the Rome-based UN agencies on poverty reduction and hunger eradication agendas and by reinforcing South-to-South and Triangular Cooperation in poverty reduction.
 As part of their efforts to achieve this goal, the "Global Solicitation and Challenge Prive on Best Poverty Reduction Practices" was presented at the workshop. The prize was jointly launched by CIIC, IPRCC, the World Bank, the Asian Development Bank, FAO, IFAD and WFP at the 2018 China Poverty Reduction International Forum that took place on May 23 in Beijing.
 This initiative fundamentally seeks to obtain 100 successful case studies that have tackled poverty.
 Case studies, papers, concept notes and other relevant reports will be showcased in the Global Poverty Reduction Online Knowledge Sharing Database (http://case.iprcc.org.cn/), which was launched last year.