RIS, Southlands schools join forces in partnership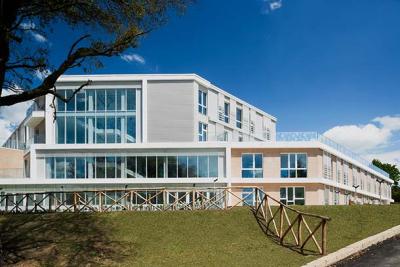 Rome International School
ROME – Leading global school operator NACE Schools together with its Italian partners have completed the integration of two of Rome's most prestigious and historic international schools into their network - Rome International School and Southlands International School - thereby creating one of the most significant educational partnerships in Rome and in Italy, with approximately 850 students from 2 to 18 years representing over 60 nationalities. 
 The schools have a unique and distinct positioning in the north and south of the city, which will facilitate citywide coverage and ensure cooperation between the two schools. In addition, as members of Italy's Association of International Baccalaureate World Schools, both institutions are committed to educational excellence and are aligned to the ethos of the International Baccalaureate®.
 The new group has also established an institutional agreement, the only one of its kind in Italy, with the prestigious LUISS Guido Carli University, creating one of the most important educational collaborations in the country. Under this agreement, students at the two schools will benefit from exclusive opportunities such as direct access to the three-year and single-cycle courses at LUISS. In addition, high achieving students at Rome International School and Southlands International School can take advantage of scholarships, access to university orientation programmes and will be able to participate in activities and lectures by LUISS professors.
 NACE owns and operates more than 33 international schools in Europe and beyond. It is one of the four largest private school groups in the world with international presence, and the largest of its kind on the European continent with more than 14.000 students from 60 different countries. NACE Schools' mission to prepare each student to live successfully in a globalised world is well aligned to the student-centred approach at Rome International School and Southlands.
 Mr Sergio González-Andión, CEO of NACE Schools said, "Becoming part of NACE Schools will be of great value to our students in Rome. They will now have access to the several advantages such as, among other things, NACE exchange programmes and events organised for all the group's schools. NACE's presence in different countries allows for the celebration of multicultural events with the participation of all schools in the network like International Music Week, NACE Model United Nations, Academic Olympics, NACE Sports Olympics and Virtual Arts Competition. Furthermore, being part of a school network like NACE means stronger capacity to design and implement teaching and learning programmes, also thanks to worldwide specialists with relevant experience in all educational areas." 
 Mr Giovanni Lo Storto, General Director of LUISS University said, "A local partnership with a global reach, like the one with NACE, will certainly benefit not only students but also the city and our country. LUISS has again demonstrated its commitment to education excellence and international co-operation, ensuring long- term development and support for Rome International School and Southlands."
 The newly created group of schools is owned by NACE Schools and co-founders Andrea Silvestroni and Daniele Denti, who have extensive experience in the education sector. 
 Rome International School 
 Since 1988, Rome International School has been offering a rewarding international education to students between the ages of 2 to 18, representing over 45 different nationalities. The school's educational vision is aligned with the ethos of the International Baccalaureate (IB) that puts students at the centre of the learning process. Rome International School is a Cambridge International School and is the only school in Rome authorised to offer two IB programmes: the Primary Years Programme for ages 3 to 11 and the Diploma Programmes for ages 16 to 18. 
 The school's purpose-built campus, located in over 3 hectares of natural parkland in Monte Mario, offers a stimulating environment for students to pursue their academic and personal development. The campus is equipped with a 225-seat auditorium, 2 indoor gymnasia, a cross-country running track, ample outdoor play and learning areas for all ages. 
 Southlands International School
 Founded in 1976, Southlands International School is one of the oldest schools in the capital with students from over 30 countries between the ages of 3 and 18 years. The school offers both the British National Curriculum (including the IGCSE) and the International Baccalaureate Diploma (IBDP). The official language of the school is English and the teaching staff are all native speakers, that mainly come from the UK. The school also offers Italian students the opportunity to follow the Italian Ministerial programme in order to provide them with the necessary skills to develop their own culture. 
Southlands is the only international school in southern Rome, far from traffic and close to the ruins of ancient Ostia and the Presidential Estate of Castelporziano. The campus, immersed in more than 3 hectares of greenery, is reachable with a dedicated bus service. Facilities include science laboratories, a theatre, cutting-edge technology and ample space for numerous outdoor sports activities.
 For more information and to receive images contact:
 Tania Gobena 
 Rome International School 
 +39 06 84 48 27 01 
 tgobena@romeinternationalschool.it 
 www.romeinternationalschool.it
 Gabriele Beretta
 Southlands International School
 +39 06 50 53 932
 gabriele.beretta@southlands.it
 www.southlands.it
 af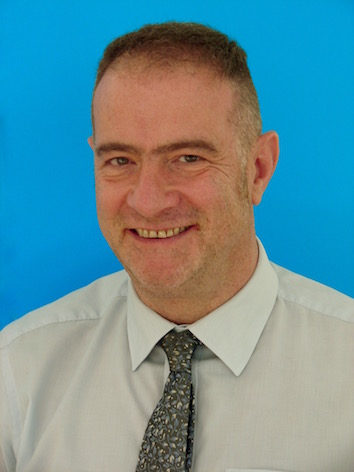 Mr Anthony Allard, Rome International School Principal, Middle and High School