PETA calls for mayor of Assisi to ban the sale of fur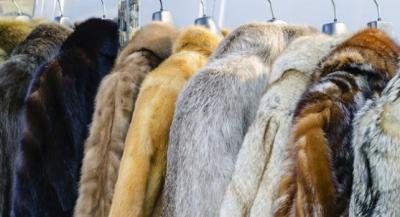 ASSISI – People for the Ethical Treatment of Animals (PETA) are calling for Assisi to ban the sale of fur, just like their sister city San Francisco.
 The animal rights organisation, who's motto highlights that "animals are not our wearable's", sent a letter to mayor Stefania Proietti on Tuesday, begging her to follow in the American city's footsteps.
 San Francisco, who has organized special programs for the restoration of Assisi's buildings that were damaged in recent years by an earthquake, banned the sale of fur in March.
 Fashion houses such as Gucci, Versace, Donna Karan and Maison Martin Margiela have also recently stopped using it in their designs.
 PETA's director, Elisa Allen, said: "Assisi is the birthplace of St. Francis, known for protecting animals, and so PETA calls for the city to ban the sale of fur in their next compassionate step."
 "By banning fur, Assisi would join San Francisco in making a huge difference to animals that suffer and die on fur farms all around the world."
 In the letter, PETA points out that 50 million minks, foxes, chinchillas and even hamsters are killed each year for their coats.
 The majority are raised in tiny cages on fur farms, where they're neglected, suffer from hunger and dehydration, as well as the constant stress of confinement, which leads many of them to go mad and self-mutilate.
 In order to keep the fur intact, breeders use gas, break their necks, poison them or electrify them.
 PETA notes that this sort of cruelty is not limited to fur farms; raccoons, coyotes and other animals are constantly caught by hunters in steel traps, which mutilate their feet and legs. When they come to collect them, they'll either shoot them, beat them or trample the inoffensive animals to death.
 The fur industry also destroys the environment, because chemicals used to stop the animal skin from decomposing often end up in watercourses, along with phosphorus from the animals' excrement.
 PETA's letter to the mayor Proietti is available on request. For more information visit www.peta.org.uk
 fct