First time in Italy for Kirsi art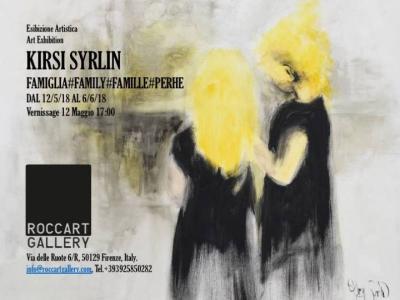 ROME – The exhibition of art by the Finnish artist Kirsi Syrlin is taking place in Florence from May 12th to June 6th at Roccart Gallery.
 Her paintings are made by vivid colors that form images where the same color is scattered almost to dissolve them in a diffused fade.
 "I just have to paint. There is no other way to live this life. I answer to the call from the colours and sometimes wonder myself where do the paintings come from. When the colours start to sing-a-long on the canvas, I know, I have reached something worthy", she says about herself.
 Kirsi Syrlin is a professional Finnish artist living right now in Brussels, Belgium and having exhibitions in Europe and in Finland. Her art work is also represented at the Atkinson Collection Gallery, IL, USA. Her art can be seen in many private collections in Europe and City of Helsinki has many of her paintings in Kivelä hospital's walls. She had a solo exhibition at the Embassy of Finland in Brussels and another one together with Belgian artists at Château Jourdain, Crainhem, Belgium. And a solo exhibition at CliqueArt, Stockel, Belgium. This spring she's shaving her first solo exhibition in Florence, Italy, called "famiglia#family#famille#perhe"
 Roccart Gallery,Via delle Ruote 6/R, 50129 Firenze