School roof collapses at the Institute of Montani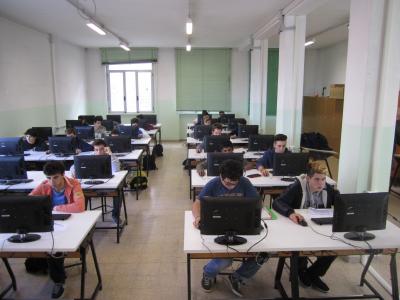 Students pictured at the Technological Institute of Montani
FERMO – The roof of a classroom collapsed at the Technological Institute of Montani at 7 a.m. on Monday.
 Fortunately, lessons had not yet begun which is why no one was injured. Usually the classroom in question contains 30 students and a teacher.
 Fire fighters checked the entire building, along with technicians, after the incident occurred.
 They concluded that the roof had most likely collapsed because of a leak that had weakened its structure. The area that caved in was also one of the oldest parts of the building.
 The school remains open with lessons in progress, although students near the affected area have been moved to classrooms on the lower floors.
 Fermo is a city that suffered from the earthquake in 2016, which is why safety operations are particularly complex to carry out. The Technological Institute of Montani is in fact located next to the shoring of the church of Sant'Agostino, which was damaged in the quake. 
 fct