Couple order acid attack against future son-in-law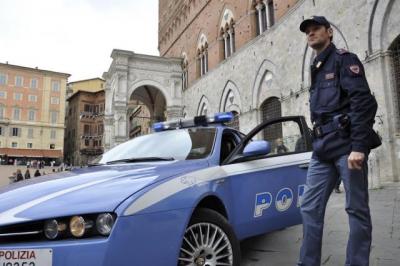 SIENA – A couple from Poggibonsi, originally from Calabria, have been arrested for allegedly ordering two acid attacks against their future son-in-law.
 They were reportedly opposed to the marriage between their 27-year-old daughter and the 48-year-old man, for being twice her senior.
 The two attacks took place on 23 Feb in San Gimignano, and 19 April in Turin.
 The husband-to-be sustained serious and permanent facial injuries, and is still recovering in hospital.
 Police are searching for the author of the attacks.
 Before these events unfolded, the father of the bride-to-be, who has a precedent for homicide, damaged the 48-year-old's car by writing "paedophile" on the side. 
 This ensued with threats and insults, until the attempted assault in February. Luckily the future son-in-law managed to protect himself by raising his arm.
 Although he didn't suffer from any serious injuries, the incident prompted him to move away to Turin with his fiancée and seek refuge with his relatives.
 However, even from hundreds of miles away, the couple managed to exact their vengeance. They have since been jailed and face serious charges for inflicting life-changing injuries.