Erasmus celebrates Europe Day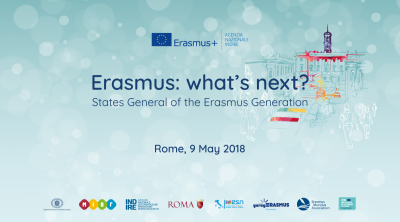 ROME – The Erasmus+ National Agency organised two events in the Italian capital to celebrate Europe Day and the Erasmus+ Programme.
 On 8 May, an orchestra composed of 50 Erasmus students from Italian music institutes performed an ensemble conducted by Maestro Elio Orciuolo. 
 The concert was free of charge and took place at the Brancaccio Theatre (Via Merulana 244) at 19:00. The Minister of Education, Valeria Fedeli, reportedly attended the concert.
 On 9 May, a conference titled "Erasmus: what's next? States General of the Erasmus Generation 2018", took place in the Sala della Protomoteca in Campidoglio at 09:30-13:00.
 Over 200 students from around Europe were involved in the event. They presented the results of an international debate which they had been preparing over the past few weeks.
 They essentially spoke about the future of the Erasmus+ Programme and issues such as promoting more inclusive mobility within the Erasmus+ project, enhancing the Erasmus experience and simplifying the recognition of university pathways in Europe.
 They presented the outcome of their discussion to representatives of Italian and European institutions, as well as representatives from the 33 National Erasmus+ agencies participating in the programme.
 The debate was also attended by international students from: Albania, Austria, Bulgaria, Croatia, Cyprus, Iceland, Lithuania, Latvia, Former Republic of Macedonia, Norway, Poland, Portugal, Romania, Slovak Republic, Slovenia, Sweden, Spain, Turkey and United Kingdom.
 fct