Italian mountaineer falls to his death in Nepal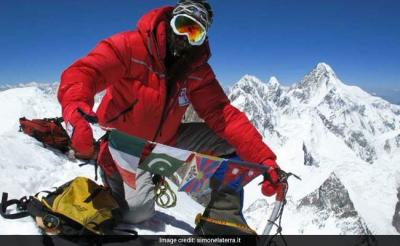 MANTUA – Simone La Terra, an expert mountaineer from Castiglione delle Stiviere, has died climbing the Himalayan peak of Dhaulagiri in Nepal, officials say.
 The 37-year-old was swept off the 8,167-metre mountain by a strong gust of wind on Sunday, while he was in his tent at 6,100 metres above sea level.
 His teammates searched for him by foot, while a rescue helicopter battled against the bad weather higher up the mountain.
 Dambar Parajuli from Prestige Adventure, who organised the expedition, said: "His body was found 800 meters below the place where he was camped". La Terra was reportedly found on Monday.
 Ram Prasad Sapkota, spokesperson for the Nepalese tourism department that regulates all the expeditions in the country, also confirmed his death. He said: "His body has been recovered and brought to Kathmandu".
 It comes as the first fatality of the busy spring climbing season.
 La Terra was a practiced professional and had been conquering the highest peaks since 2005. He had reached the summit of five 8,000-metre mountains, and had attempted several others in Nepal, Pakistan and Tibet. This is all recorded on his website, where he also describes himself as a "high altitude climber".
 Dhaulagiri was first climbed in 1960 by a Swiss-Austrian team. It has since been summited 537 times and a total of 83 people have died. Last year a Dutch climber disappeared on the mountain and an Indian mountaineer died of altitude sickness.