Santon's girlfriend receives death threats after Juve defeat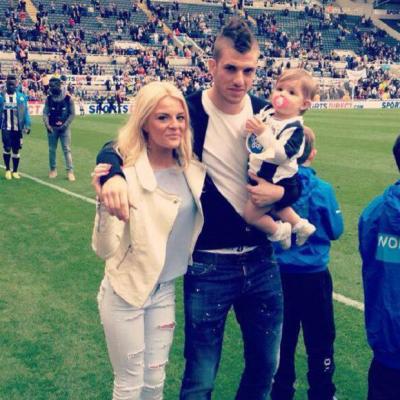 Chloe Sanderson & Davide Santon with their daughter
MILAN - Inter Milan defender Davide Santon and 24-year-old English girlfriend Chloe Sanderson have both received death threats via social media following Saturday's defeat against Juventus.
 The 27-year-old former Newcastle United player came on for the last five minutes of the game, replacing captain Mauro Icardi, when Inter were leading 2-1. However, in a turn of events, Juve managed to score two late goals so that they won 3-2.
 Not only was Santon identified as a scapegoat, but also partner Chloe, who took to Instagram saying: "I've received all kind of threats, including rape threats".
 "I am speechless, I'm scared to leave the house. Some wish disease on me and believe that money can solve everything. All I can say is that my father is dying of pancreatic cancer and money hasn't done us much good. "
 Chloe, who also has a daughter with Santon, added: "I love football and the fans' passion, but I'm now afraid of being left home alone with my baby girl. I've been told to lock the doors and be careful about what might happen to Davide on his way home. It's not fair because no one is more devastated about tonight's defeat than Davide"
 The result left Inter four points down from Roma and Lazio, and the hope of qualifying for the Champions League very much in doubt.