Migrant-rescue ship released in Sicily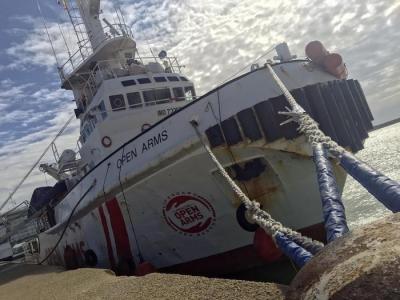 RAGUSA – A judge in Sicily has ordered the release of Spanish NGO Proactiva Open Arms following a lengthy detention in Catania under suspicion of assisting illegal migration, officials said on Tuesday.
 The rescue vessel came into conflict with the Libyan Coast Guard last month having successfully saved over 200 migrants, who they refused hand over to the Libyans. A fierce, drawn out clash between the pair eventually resulted in the delivery of the migrants on board to Sicily, where the boat was impounded for investigation.
 However, on Monday the judge found the Open Arms' measures to have been taken "out of necessity," adding that "relief operations do not end in mere recovery at sea of ​​migrants, but must complete and end with the disembarkation in a safe place."
 Prior to the announcement, the vessel had been cleared of charges of "criminal association" on 27th March by a Catania just, but preliminary investigations were moved to Ragusa.
 Founder of Proactiva Open Arms, Oscar Camps, expressed his delight at the decision but remained cautious after the judge's order. "It's just a first step and good news," he said, whilst noting that the legal fight continues for the individual cases of crew members.
 The ship's captain, Marc Reig, and the coordinator of operation, Anabel Montes, still potentially face charges of facilitating illegal immigration.
 The charges lodged against the Open Arms vessel had sparked a public campaign in opposition to the detention, with over 300,000 people signing a petition for the ship's release.
 Human Rights Watch had strongly condemned the impounding, stressing that "it is shocking that Europe has reached the point of criminalising rescue at sea."
 Over the last three years, the Open Arms ship has salvaged more than 5,000 people stranded in the Mediterranean. However, it is reportedly not in condition to set sail yet following weather damage during its custody.
 af