Student suicide in Naples shocks Italy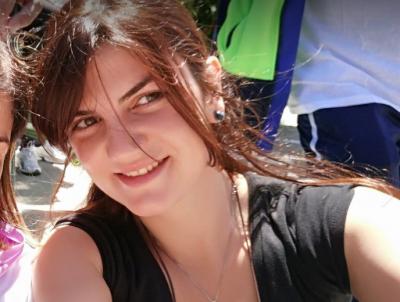 Pictured: Giada de Filippo
 NAPLES – Student Giada de Filippo threw herself off the roof of the university complex of Monte Sant'Angelo during the graduation ceremony at Federico II University on Monday, university authorities said.
 The 26-year-old from the province of Isernia took her own life as the ceremony was underway in Naples. The student had told her family and friends that she was due to graduate, however, in reality she hadn't yet completed her degree and all the necessary exams.
 According to a reconstruction of events, the girl's name was not on the list of graduates due to make an appearance at the ceremony. Witnesses suspect that she must have slipped off, climbed to the top of the faculty building and thrown herself off the roof in desperation. 
 For Giada, who was enrolled in the Faculty of Natural Sciences, it seemed that there was no other option.
 Some of the victim's relatives, who had travelled to Naples for the occasion, were at the university itself when she took her own life. The dean, Gaetano Manfredi, visited the scene of the tragedy along with the deputy prosecutor of the Republic of Naples.
 Sources from the university have said that all activities have been suspended as the police investigate further into the matter. They are looking into the Giada's academic career at the university and hearing some of the people reconstruct the day's events to clarify what exactly happened as well as trying to ascertain the reasons that led the girl to take her own life.
 This tragic event certainly affected the celebratory atmosphere and mood of the numerous students that were due to present their thesis.
 Federico II University also decided to cancel the seminary "Lo sport in Accademia" (Sport at University), which was scheduled for today. Players from the Naples football team Marek Hamsik, Faouzi Ghoulam and Christian Maggio had been invited to speak at the event.
  jp-fl