Pope compelled to accept Bishop of Dromore's resignation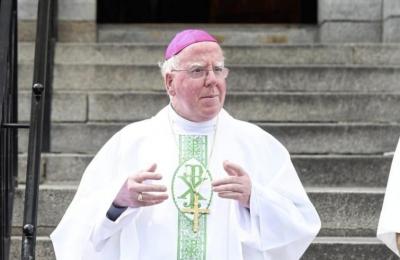 VATICAN CITY – Pope Francis has accepted John McAreavey's decision to resign from his position as Bishop of Dromore, following a request submitted at the beginning of the month. Former Bishop of Raphoe, Philip Boyce, has stepped in to act as an administrator for the role in Norther Ireland.
 Pressure had intensified on the pontiff to come to a decision after a television programme revealed the Bishop's attempts to conceal the case of Fr Malachy Finnegan, accused by 12 people of sexual abuse, and whose funeral McAreavey celebrated in 2002.
 The Holy See Press Office announced Francis' approval for McAreavey to leave his role. The bishop was said to have been particularly affected after speaking to one of Fr Finnegan's victims and hearing of the hurt he had caused upon his decision to commemorate the life of the disgraced, former Catholic priest.
 Monsignor McAreavey has acknowledged his error in judgement, admitting, "I understood from the victims that I made a mistake in celebrating Father Malachy's funeral". The charges against the serial paedophile, Fr Finnegan, had emerged in the mid 1990s and had been conveyed to Church authorities in Ireland, including Bishop McAreavey.
 In the wake of the Pope's pronouncement, Archbishop Eamon Martin has paid tribute to Mons. McAreavey's 19 years of service since his ordination as a Bishop of Dromore in 1999, thanking him for his contribution in various positions of the Bishops' Conference.
 "As the bishops stated following their Spring 2018 general meeting earlier this month, the Church can never become complacent concerning the safeguarding of children", the Archbishop added, underlining the commitment of the Catholic Church in cooperating with the requirements of statutory bodies.
 In recent years, the Irish Catholic Church has been marred by a series of paedophilia scandals and has since established a process aimed at bringing together and supporting victims of abuse.
 jp-af
 af