UN agencies mark International Women's Day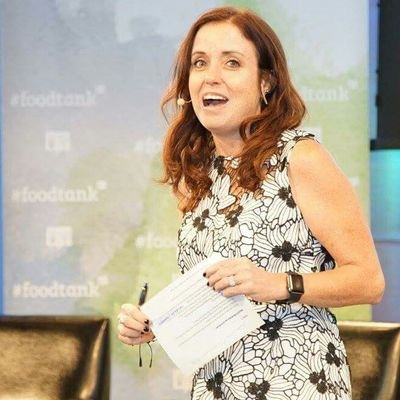 Danielle Nierenberg, President of Food Tank will be the headline speaker.
ROME – Three United Nations agencies based in Rome were marking International Women's day with an event focusing on the role that technology plays in supporting the empowerment of women in rural areas.
 The event was taking place at the International Fund for Agricultural Development (IFAD) headquarters in Rome, alongside two other agencies, the Food and Agriculture Organization (FAO) and the World Food Programme (WFP).
 IFAD hopes the discussions will help build understanding on the ways in which innovative technologies can help improve women's access to information and education, while also providing them with opportunities for economic participation and enterprise development.
 Gilbert F. Houngbo, President of IFAD, released a statement on Wednesday to highlight the event, arguing that "at IFAD we have seen how information communications technologies can be powerful catalysts for political and social empowerment of women, and the promotion of gender equality if rightly designed, accessible and usable."
 At present, IFAD explained that many women, especially those in rural areas, lack access to technology. Only 41 percent of women in low- and middle-income countries own a mobile phone, and figure that falls to little over a third in South Asia, East Asia and Pacific sub-regions. Such deprivation leads to difficulties for women in accessing basic healthcare, education, protection and employment.
 Phones can also help to provide for better information in food supply chains, checking market prices and producing better decisions on what to buy and sell. According to IFAD, "studies indicate that when women earn money, they are more likely than men to spend it on food for their families and the education of their children."
 IFAD has worked in Mozambique and Tanzania to provide financial education and technology for farmers, with more than 50 percent run by women.
 FAO Director-General José Graziano da Silva argued that "the global rise of information has deeply affected rural women in poor countries, who often find themselves on the wrong side of the digital divide: because they live in developing countries, in rural areas, and because they are women."
 "If the interests and needs of rural women and girls are addressed, there is significant potential for information and communication technology to foster gender equality and the improvement of rural livelihoods."
 Comments echoed by David Beasley, WFP Executive Director, who proposed that "digital technology can transform lives if we get it into the hands of the people who need it."
 The event was set to include interactive sessions focusing on sharing knowledge and experiences about innovative tools and technologies and how they can contribute to the empowerment of women and girls.
 Danielle Nierenberg, President of Food Tank and a keynote speaker, will highlight how rural women can overcome exclusion patterns and actively participate in the economy using ICTs. In addition, the event will provide an opportunity to discuss policies and enabling legal frameworks that can facilitate access to, and good use of, ICTs in rural development.
tw