Tributes to Fiorentina captain found dead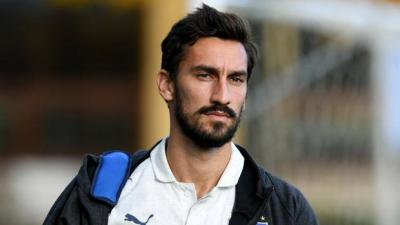 ROME – Italian football has been shaken by the sudden death of Fiorentina captain, Davide Astori. The 31-year-old defender passed away overnight and was found in his hotel room as the squad prepared for a Serie A match against Udinese.
 The news was announced on the Fiorentina club website on Sunday, who have been "deeply shocked" by the immensely sad incident. A club masseur found the defender dead at 9.30 on the morning of their game after he had failed to appear for breakfast at the team's hotel.
 Whilst the causes of death remain unconfirmed, an Udine prosecutor has suggested natural causes of cardiac arrest or heart attack. No irregular results had been found in the routine medical checks, carried out by Fiorentina on Wednesday, as required by Serie A, thus adding to the sense of disbelief, and the enormity of the blow resonating throughout Italian football.
 Following the announcement, all Serie A and Serie B games were postponed, on a day including the highly-anticipated Milan derby. The squad returned to Florence, passing by the Stadio Artemio Franchi, the club's stadium, where they were received by hundreds of fans mourning the tragic loss of their captain.
 Tributes have been flooding in for Astori, capped fourteen times for Gli Azzurri, who was highly regarded as both a player and person by colleagues and fans. Antonio Conte, who worked with Astori during his tenure as Italy coach, hailed the defender as a "fantastic guy," whilst Gianluigi Buffon described him in an emotional tribute as "one of the best sporting figures" he has ever come across.
 Astori is survived by his two-year-old daughter, Vittoria, and his wife, Francesca Fioretti, who was informed by Fiorentina. The club has asked for respect for his family in this "terrible and delicate situation."
af